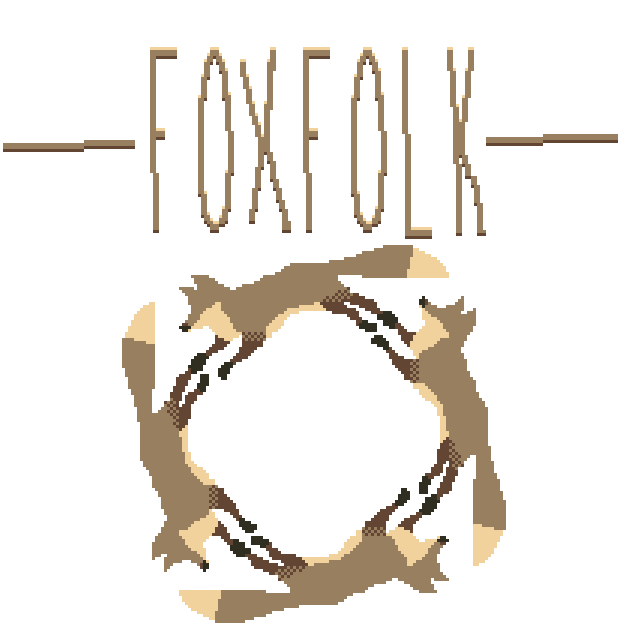 Foxfolk
A downloadable game for Windows
How long can your family survive during the sudden onset of winter?
You are the provider. The glue that holds this little family together.
Unfortunately winter has come and you have no way of weathering it.
Instead of hunkering down and riding it out. You must now go out into the woods and find what survival you can.
---
---
Play as a fox.
As a fox you are a predator and as such you hunt smaller animals. These include BIRDS, SQUIRRELS, RABBITS. Each one having different nutrional merit.
To obtain those calories you must first SNEAK up on the animal then ATTACK. You then can carry the prey back to your burrow and throw it in the POT in the kitchen.
You can only carry one prey at a time.
Inside your burrow you need to keep your family warm and collecting wood is essential. You can collect STICKS and LOGS. Which can burn for varying amounts of time.
You can carry three sticks or one log along with one prey. Carry the wood back to your burrow and throw it in the FIREPLACE.
You can also store food or wood you currently don't need in your STORAGE area. For later use. Use S to drop.
Keep an eye on the time of day and weather. Going out in a blizzard is a good way to get lost.
Use the BOOK next to your bed to save and end the day on your own.
Your family is counting on you. Good luck.
---
---
Controls
A: Attack/Activate/Select S: Sneak/Drop P: Pause
Arrow Keys: Movement/select
---
---
Thank you!

This is my first finished game. Put together in a few weeks. I think its awesome. Haha. Hopefully you like it too.
Luke Frank/CoolHandGames - Programmer/Artist
Email me about bugs or issues: ultracoolhand@gmail.com
CC-license music by Avgvst
http://opengameart.org/content/generic-8-bit-jrpg-... http://creativecommons.org/licenses/by/3.0/
Purchase
In order to download this game you must purchase it at or above the minimum price of $3 USD. You will get access to the following files: